To encourage the collaboration between the scientific community and industry, R&D promotion and commercialization, ISTC with the support of Enterprise Incubator Foundation and USAID Armenia conducted ISTC Research Grant Program (IRGP) in 2017. The program was developed for supporting research activities in Armenia in the fields of Cognitive computing, Big Data Analytics, Cloud computing, Internet of things, Mobility, Security and Social․ ISTC supported projects undertaking innovation from the demonstration stage through to piloting, testbeds, systems validation in real-world/working conditions. It was targeting relatively mature new technologies, concepts, and business models that need one final technological development step to reach the market and achieve wider deployment.
In the scope of IRGP ISTC provided: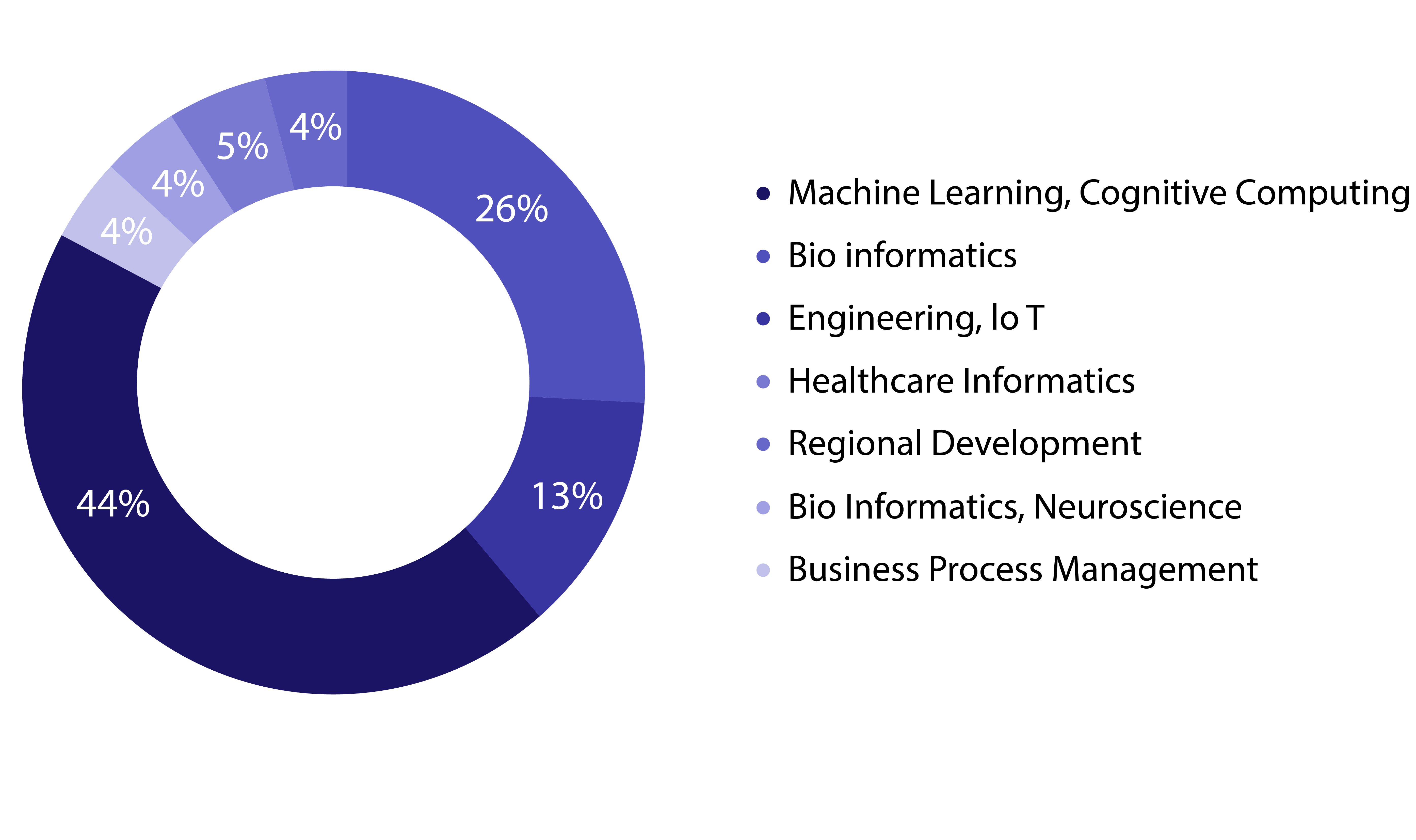 Call 1


Artavazd Khachatryan - FPGA accelerated Time Series Database for IoT and BigData

Martin Ayvazyan - Research of signal modulation in 5G

Hrant Khachatryan - Machine learning for medical time-series

Serob Muradyan - Machine Learning for Data Analysis of Local Field Potentials with Feedback Regulation

Kristina Sargsyan - Deep Reasoning for Advanced Analytics

Karapet Davtyan - Electronic Health Information Management System (e-HIMS)

Sos Khachikyan - Regional Analysis and Decision-Making Optimization through Technology Based Strategy in Vayots Dzor Region

Marine Ghahramanyan - Application of IBM® BPM Technology to Ensure and Measure BPM Project/Program Efficiency in the Telecommunication Industry of Armenia.
Call 2


Lusine Hovhannisyan - "ArmBionics": Control of custom bionic hand with machine learning data analysis

Hayk Ishkhanyan - Dispatch an algorithm for qualitative optimization of logistics

Hrant Davtyan - Structuring Financial Documents trough AI converting human-readable financial documents (pdf)  into machine-readable format (XBRL)

Hayk Sargsyan - Human action recognition in videos with convolutional neural networks

Yevgeni Mamasakhlisov - The Prediction of the Structures Ensemble of Intrinsically Disordered Proteins with Recurrent Neural Networks Algorithms
Call 3 


Hrant Khachatryan - Multilingual Sentence Parsers

Mariya Nikoghosyan - Portraying human pathogenome with machine learning

Hovhannes Haroyan - Non orthogonal Multiple Access (NOMA) modulation design for 5G network

Senik Matinyan - Machine Learning Applications in Closed Loop Deep Brain Stimulation System

Lilit Nersisyan - BIGPathways : a database and a platform for biological pathway based drug repositioning

Davit Ghukasyan - A novel BCI speller system

Armen Allahverdyan - Parameter learning in non identifiable models

Gevorg Martirosyan -  Machine Learning in Real World Optimization Problems

Vardan Baghdasaryan - Machine Learning based credit scoring using local credit dataset
COLLAB UNIVERSITIES IN ARMENIA