The core mission of the Accelerator #5 program is to empower women and kids living in Armenia to make the first steps in the tech world by delivering tech and business training, as well as helping them to come up with their own startup projects. The program is tailored to the needs of kids (girls and boys) and women, who have little or no field knowledge.
*We're excited to announce, that the 3rd volume of ACC #5 is designed also for women-led businesses.

Accelerator #5 (ACC #5) vol.3  is implemented by UNDP Armenia's ImpactAIM Accelerator in cooperation with Innovative Solutions and Technologies Center (ISTC Foundation), Enterprise Incubator Foundation (EIF), and UNICEF Armenia. The Project is funded by The United Nations (UN) COVID-19 Response and Recovery Multi-Partner Trust Fund (COVID-19 MPTF).
ACC #5 program is designed for women and kids who are ready to dive into the tech world and become a part of the life-changing community.
In particular:

Acc#5 for Kidz - designed for 8-14 age group
Acc#5 for Women and Girls - designed for 15+ age group


Acc#5 for Women-led businesses

- designed for businesses, affected by COVID-19

Acc#5 Teenz camp

- designed for 10-14 age group
No preliminary knowledge is required, as the program is designed for beginners. Women and kids who are based in the regions of Armenia, as well as refugees, are also strongly encouraged to apply.
The open call for applications kicks off on Feb 17, 2021.
The Accelerator will last 20 weeks and the training/workshops will take place 2-3 times a week. ACC#5 Kidz will take place in Yerevan, ACC#5 (15+) will be implemented online.
All interested candidates are invited to submit the application form by March 3, 2021.
Transportation costs will be partially covered by the program.
The program is fully free of charge.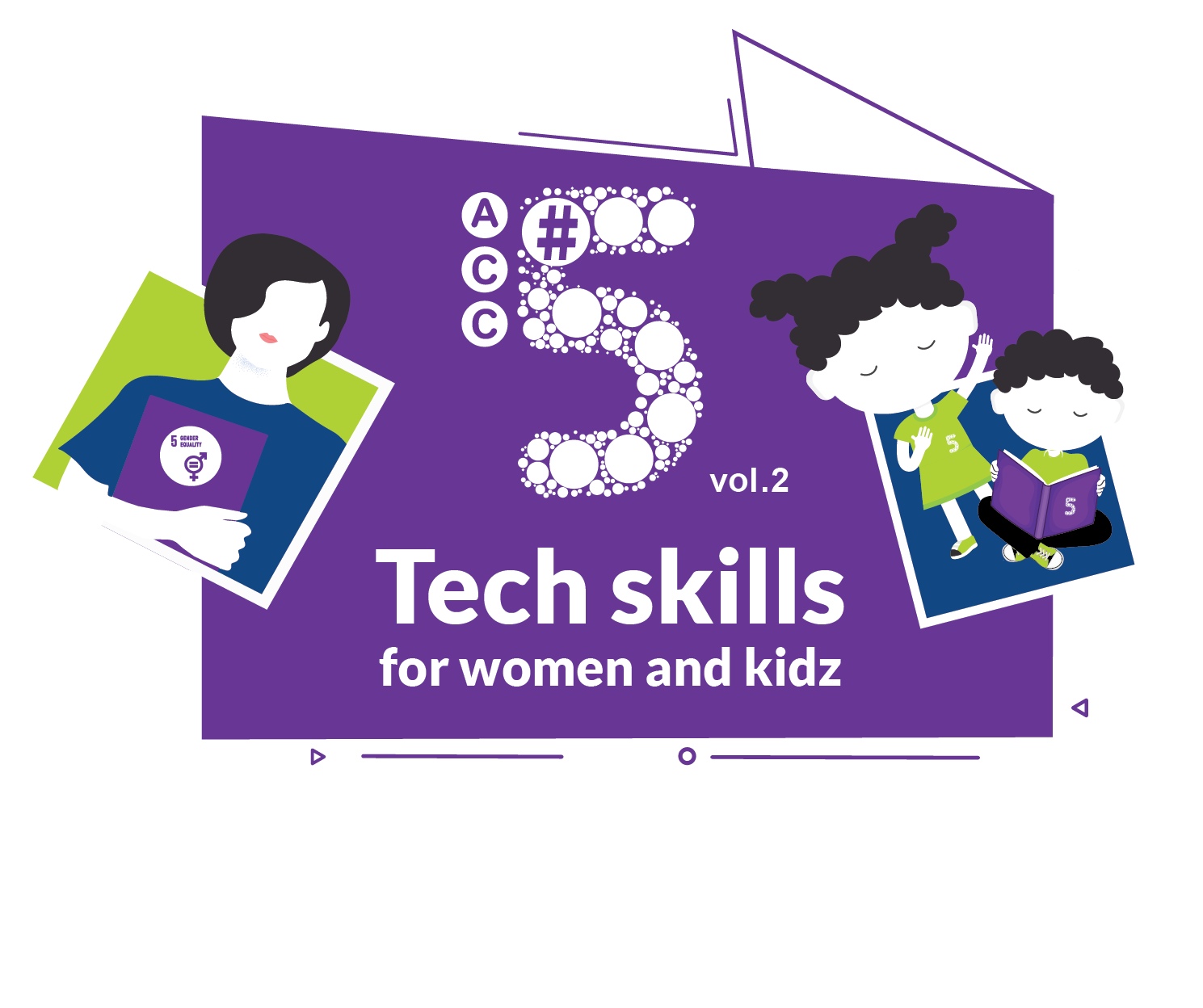 The accelerator program will be addressing the SDG 5, which calls for gender equality and empowerment of all women and kids since there's an immense opportunity to make an impact worldwide via knowledge gained and personalized by kids and women. 
3 main directions and 2 camps will be implemented during this batch. The course will be delivered in Armenian.
ACC#5 for Kidz is designed to help young girls (aged 8-14) to take the first leap into programming. In the framework of ACC #5, the kids will have a chance to acquire coding, presentation, and pitching skills, take web development and scratch track, participate in the hackathon, and gain network. 
Location: Yerevan 
ACC#5 for Women and Girlz (15+) is designed for vulnerable women and girls with the purpose to teach them tech and business skills through weekly workshops/training and lead them through mentorship sessions with field experts, as well as targeted events and meetups.
Location: Online
ACC#5 for Women-led businesses is designed to support women-led businesses affected by COVID-19, aiming to support them in digital transformation, market positioning and increasing sales.
ACC#5 for Teenz is designed to help kids and teenagers, aged 10-18, take the first leap into the developing world of creative technologies. The sessions will last a couple of weeks, providing programming, digital design, arts, and other skills. The program tends to entertain and inspire young minds, as it combines fun with tech education.
Location: Yerevan & Sisian
The benefits
(#5 Kidz) at the end of the program, kids participants will enter the STEM world and will get help to choose the future direction for their education path.
(#5 15+) the best students will be granted the opportunity of becoming Trainer. A tailored program will be provided for selected participants to become Assistants of the Trainers of the next batch.
(#5 15+) participants will graduate with relevant skills necessary for creating their own startup or becoming a part of an existing one. The best startup projects will get the chance to enter the ImpactAim Accelerator Program, where through a specially designed curriculum and mentorship, they will be able to develop further their business projects.
(#5 WLB) promising women-led businesses will be guided on how to apply for grants and attract investments.
(#5 15+ & #5 WLB) In the frames of the program, Demo Days will be organized where the startup teams will have the opportunity to pitch their ideas in front of the evaluating committee and be selected to receive monetary awards of up to USD 9,000.
The program is fully free of charge and priority will be given to the members of the socially vulnerable group.
To get to know the details of each program, please choose from the options mentioned below